Cybersecurity Challenges and Opportunities Discussed at WEST 2023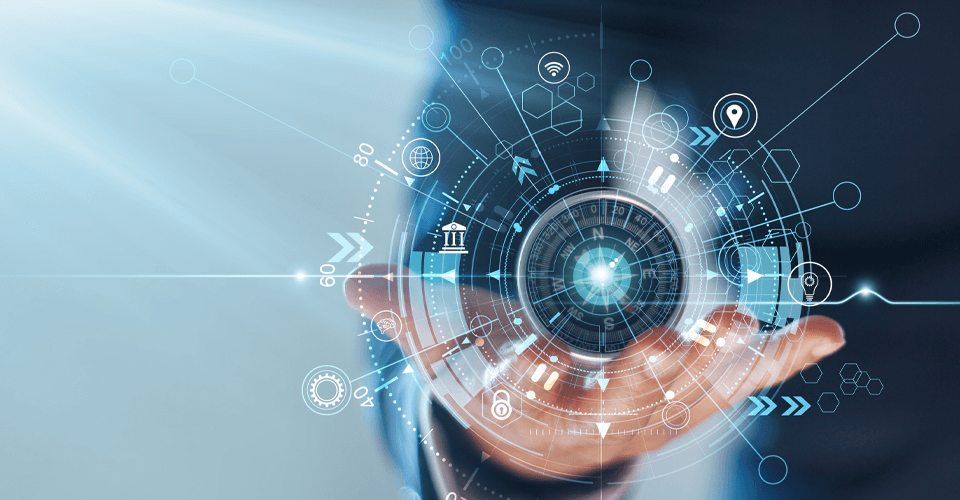 Fortress Information Security leadership attended WEST 2023 at the San Diego Convention Center Feb. 14-16, meeting with industry leadership, attending keynote presentations and openly discussing today's dynamic cybersecurity environment.
WEST 2023, co-sponsored by the Armed Forces Communications and Electronics Association (AFCEA) International and the U.S. Naval Institute (USNI), is the premier naval conference and exposition on the West Coast. The theme for this year's conference was "Readiness, Capability and Capacity: How Do the Sea Services Match Up Against the Future Threat?"

The conference brings together tens of thousands of leaders in military, government, industry, and academia to discuss information warfare, integrated warfare, near-peer challenges and associated creative and agile solutions.

Top DoD leadership outlined how critical partnerships will be in helping the services maintain a strategic edge of readiness against evolving threats in the form of foreign adversaries, particularly China.

Navy Adm. Sam Paparo, Commander U.S. Pacific Fleet, discussed evolving threats during his keynote presentation on day one of the conference. He noted the Navy is constantly facing threats to its infrastructure, technology and personnel.

"I do have concern about potential cyberattacks to U.S. infrastructure and data systems that could exacerbate our ability to deploy the force rapidly in response to operational warning of any act of aggression, and I think that it requires unending vigilance in our cyber systems, in our port systems, and it requires a greater focus on ensuring that more of the fleet is ready to deploy on a moment's notice," Paparo said.

In addressing the industry partners in the room, Paparo said, "We're looking for your assistance to harness America's creative and innovative spirit."

Fortress Information Security continues to innovate and deliver real solutions for the threats and challenges described and discussed at West 2023. We help complex enterprises discover, prioritize and monitor supply chain cyber risk. We operate industry-wide joint ventures that enable utilities and other critical infrastructure suppliers to identify and remediate cyber risks and vulnerabilities among vendors in their supply chains.

Working with the nation's largest utilities, Fortress is focused on a joint venture that will help vendors and suppliers identify and remediate vulnerabilities in software that manage mission-critical applications via the development of a Software Bill of Materials (SBOM) for every product.

Fortress leaders Nick Nilan, Andrea Schaumann and Marcus Serrano engaged with dozens of partners, DoD leaders and industry collaborators throughout the week.

"Being at West is such a great opportunity to keep your finger on the pulse of what the demand signal is from government and DoD for solutions on the battlefield and in cyberspace," said Schaumann. "From Marine Corps Systems Command to T-Mobile, West provides an incredible diversity of great minds and influencers in industry. In talking with them, they all agree…the battlefield of the future IS cyberspace. And Fortress plans to be there to lead the way in the delivery of these important solutions."

Navy Chief of Naval Operations, ADM Mike Gilday, ended West 2023 with his final day keynote address, where he discussed "driving adaptation and effecting change." ADM Gilday was very pointed in his remarks, and indeed the week was filled with a lot of messaging about China. Said Gilday, "Drawing a thread for the next 30 years, China is the pacing threat. It's good to have someone breathing down your neck."

Today's cybersecurity threats - particularly those that affect our supply chain - are real. They are not going away. Fortress Information Security will be there with readiness, modernization and capacity to meet those threats now and in the future.
About Fortress Information Security
Fortress secures North America's power and defense supply chains from cyberattacks on operational and critical enterprise technologies. Fortress' proprietary technology platform orchestrates North America's most advanced cyber supply chain risk management and vulnerability management programs. Fortress operates the Asset to Vendor Network and the North American Energy Software Assurance Database, which give critical operators confidence that the products, services, and software they obtain from others are cyber-safe. Fortress is a Goldman Sachs portfolio Company.